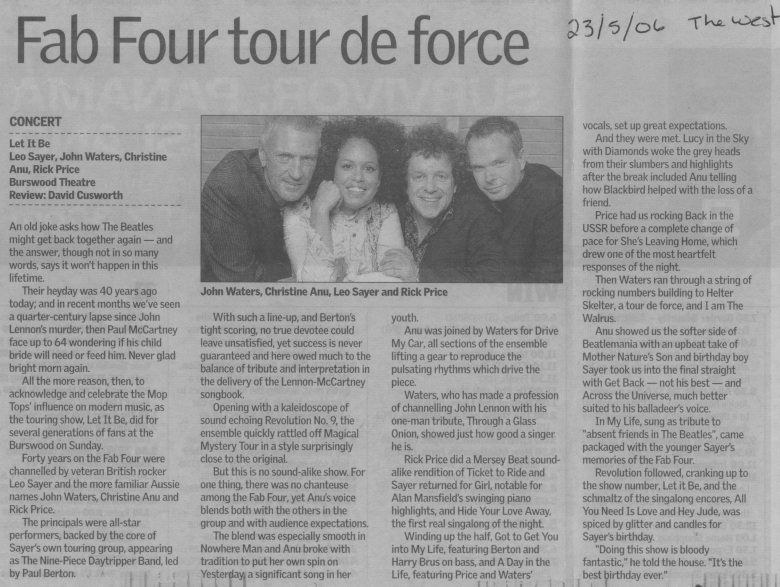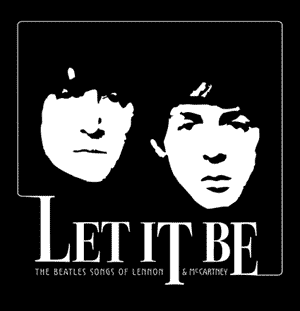 John Lennon and Paul McCartney have long been admired as the major songwriting talents of this era. They are regarded as among the most important songwriting partnerships of the 20th century. In total they co-wrote an astonishing 23 No. 1 singles. The songs of Lennon and McCartney helped change the voice of popular music forever, they rescued rock n roll from the doldrums and helped give youth culture a common voice. LET IT BE honours the musical and lyrical depth of one of the finest song writing duos of our time.

A wide selection of their songs will be sung by Leo Sayer, John Waters, Christine Anu & Rick Price. Joining them will be the Day Tripper Band a line up of some of Australia's most respected musicians.

With outstanding vocals, exceptional musicianship and the songs which captivated a generation; LET IT BE promises to be one of those live entertainment experiences you talk about for years to come! Don't miss out, book now!

                                        Anu refuses to let it be where Fabs are concerned

                                                  The Age By Warwick McFadyen. April 22, 2006

                                                   Two things happened in 1970 on opposite sides of the globe: the Beatles broke up,                                                            and, on an island off Queensland, Christine Anu was born.

                                                   Thirty-six years later, the little girl who grew up singing Beatles songs, is part of a                                                             concert tour called Let It Be, which showcases the songs of John Lennon and Paul                                                               McCartney. And Anu couldn't be more excited. "I'm part of a show honouring the                                                                greatest songwriting duo of our time," she said in Melbourne this week.

                                                   The tour, which goes to Victoria, Tasmania, Queensland, Western Australia and NSW,                                                          for two weeks in May, also features singers Leo Sayer, John Waters and Rick Price. It has                                                     a nine-piece band, including horns and strings.

Anu's eyes light up in relating the prospect of performing the Lennon-McCartney catalogue and singing with her colleagues and "their extraordinary voices". Waters is intimately familiar with Lennon's works, having put on shows exclusively of his songs. "To me, John Waters is John Lennon," Anu says.

But to Anu growing up, they were just a band that was non-existent - "a band from the olden days". She used to sing Beatles songs, such as Yellow Submarine, at school and remembers being at parties where singalongs would include the Fab Four's material. "I grew up with footage of them," she says. "I just thought they were not individuals - they all had the same haircut and I just thought, 'Who wants to go round sporting the same haircut and looking like each other', but then you realise they were the first band to write songs for themselves. They made bands writing their own material a hip thing."

Anu mentions two songs she will sing that have a special resonance to her: Blackbird and Yesterday. "Blackbird is probably the first song that ever really meant something to me," she says. "I lost a friend who was killed in a hit-and-run in Hawaii - he was part of an Aboriginal surf team - and at the time this song was going around and it reminds me of him and I used to sing the song around about the time that we took him back to Inverell to bury him. I've thrown it into my set occasionally, and it's just wonderful to be able to sing it again in Let It Be."

As for Yesterday, Anu says: "I remember singing it when I was five. It's just a simple song, and any flaw will be able to be heard. It's such a beautiful song and I want to stay true to it. I don't want to stuff it up."

It is the the group's genius for melody that Anu credits with informing her attraction to a song. "I think it's because of the Beatles songs and their melodies that it's the main reason I get hooked on to a song - a lot of Beatles songs were melody-driven."  This feeling goes to the reason why the group is never out of favour and is enjoying a revival. A stage show in Las Vegas is being planned with the blessing of McCartney and Ringo Starr. The music will be overseen by "the fifth Beatle", Sir George Martin.

To Anu, "Beatles songs have been around us forever and always will be." It also means a little extra to her. "I'm just looking forward to my children (Kuiam and Zipporah) experiencing the Beatles like I've never experienced, and bring that whole circle around again." Back to a childhood in Queensland, when a little girl thought a band from the olden days sounded fab.

Let It Be will be performed at Hamer Hall, Melbourne, on Tuesday, May 23.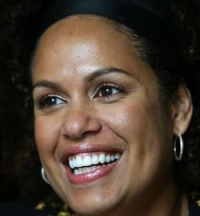 Four come together to salute the Fab Two   Iain Shedden, Music writer  The Australian April 07, 2006

ENGLISH pop singer Leo Sayer speaks highly of the past - you could call him pop's renaissance man.

He can tell you, for example, how fantastic it is to have topped the British charts with a song, Thunder in My Heart Again, that he first released with little fanfare 29 years ago. The remix of the song by Los Angeles DJ Meck entered the ARIA charts at No20 this week.

Yesterday at the Sydney Opera House, pop's 57-year-old renaissance man and new Australian resident was waxing lyrical about the Beatles, whose music he and three Australian colleagues will be performing around the country next month.

Sayer, actor-singers John Waters and Christine Anu and 1990s pop star Rick Price are uniting to celebrate the work of the Fab Two, John Lennon and Paul McCartney, in a show called Let It Be.

Accompanied by a nine-piece band, the four performers, none of whom have worked together before, will be trawling the Beatles' catalogue as soloists, in duet and as an ensemble.

"This music is the driving force in all of our lives," Sayer said. "We all love the Beatles."

Sayer's career has taken a dramatic upturn since his recent hit in Britain. He said that it had been a "mad time" for him recently, but his chart comeback and this latest Beatles project proved the timeless quality of well-written pop music.

"If you do good work or write a good song it isn't held down by time at all," he said. "People like to box things up, but music doesn't work like that."

Waters, who enjoyed critical acclaim for his show based on the music of John Lennon, Looking Through a Glass Onion, said he was happy to continue his association with the Beatles' music.

"You can't get sick of it," he said. "This is the music I grew up with and made me love pop music. This is the template for all today's music anyway.

"When I put together the Glass Onion show I was thinking, 'People are going to hate me', because everyone has their own idea of what a Beatles song should sound like. But if you can play it with a great band you realise the fun they had doing it."

Rehearsals for the show, which opens in Hobart on May 17, begin in three weeks.

"It's about people recognising the songs," said Sayer, who had a minor hit with a cover of Let It Be in the '70s. "They'll come for the Beatles more than to see us."

Venues, Dates & Booking info

Wrest Point Entertainment Centre, Hobart TAS. Wednesday 17 May 2006 @ 8pm

Prices: $79 / $69 / $59 Bookings: (03) 6221 1799 www.wrestpoint.com.au

Princess Theatre, Launceston TAS. Thursday 18 May 2006 @ 8pm

Prices: $79 / $69 / $59 Bookings: (03) 6323 3666

Brisbane Concert Hall QLD. Friday 19 May 2006 @ 8pm

Prices: $81.75 / $71.75 / $61.75  QTIX 136 246  www.qtix.com.au

Seagulls Club, Tweed Heads QLD/NSW Border Saturday 20 May @ 2006 8pm

Price: $50 Bookings: (07) 5536 0833 www.seagulls.com.au

Burswood Theatre, Perth WA. Sunday 21 May 2006 @ 8pm

Prices: $79 / $69 / $59.  Bookings: Ticketek 132 849 www.ticketek.com.au

Hamer Hall, The Arts Centre, Melbourne VIC. Tuesday 23 May 2006 @ 8pm

Prices: $79 / $69 / $59. Bookings: Ticketmaster 1300 136 166 www.ticketmaster.com.au

Concert Hall, Sydney Opera House NSW. Saturday 27 May @ 8pm

Prices: $89 / $79 / $69.  Bookings: Opera House Box Office (02) 9250 7777 www.sydneyoperahouse.com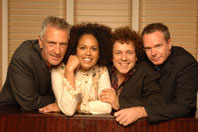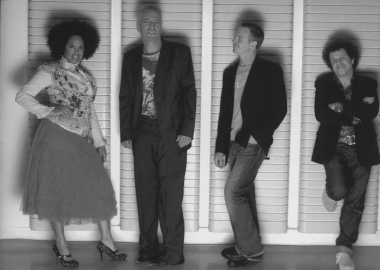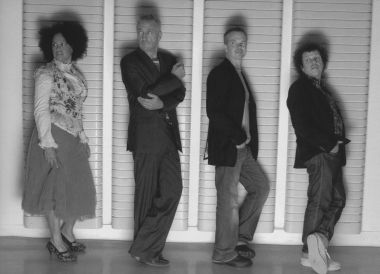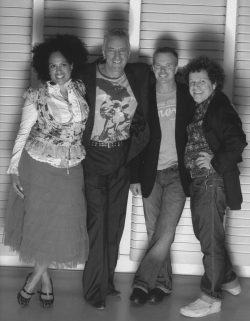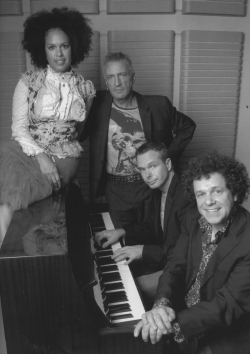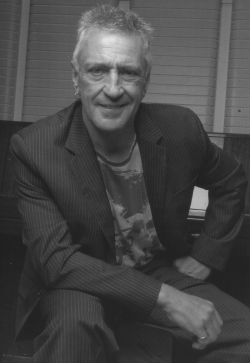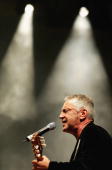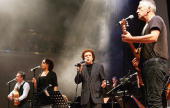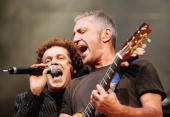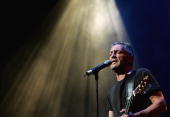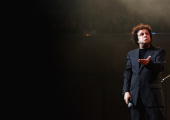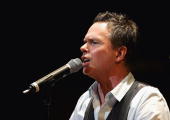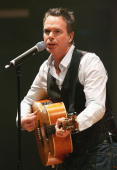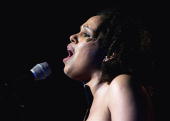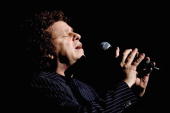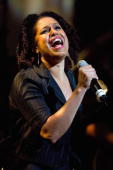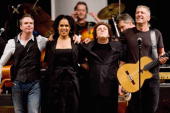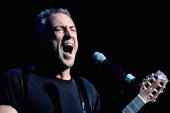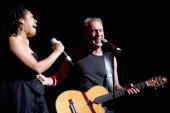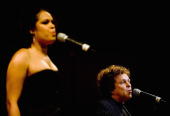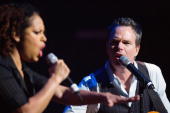 Scroll down to interviews, reviews, scans from the theatre program, and photos from the Melbourne show.